Edinburgh's International Poetry Festival
Push the Boat Out is a new festival for Scotland where a venn diagram of artforms come together, cross pollinate and collide: poetry, spoken word, live music, hip hop, songwriting, film, sound, gaming, visual art and concrete poetry.
Join us for three epic days, 4th – 6th November, throughout Edinburgh's iconic Summerhall.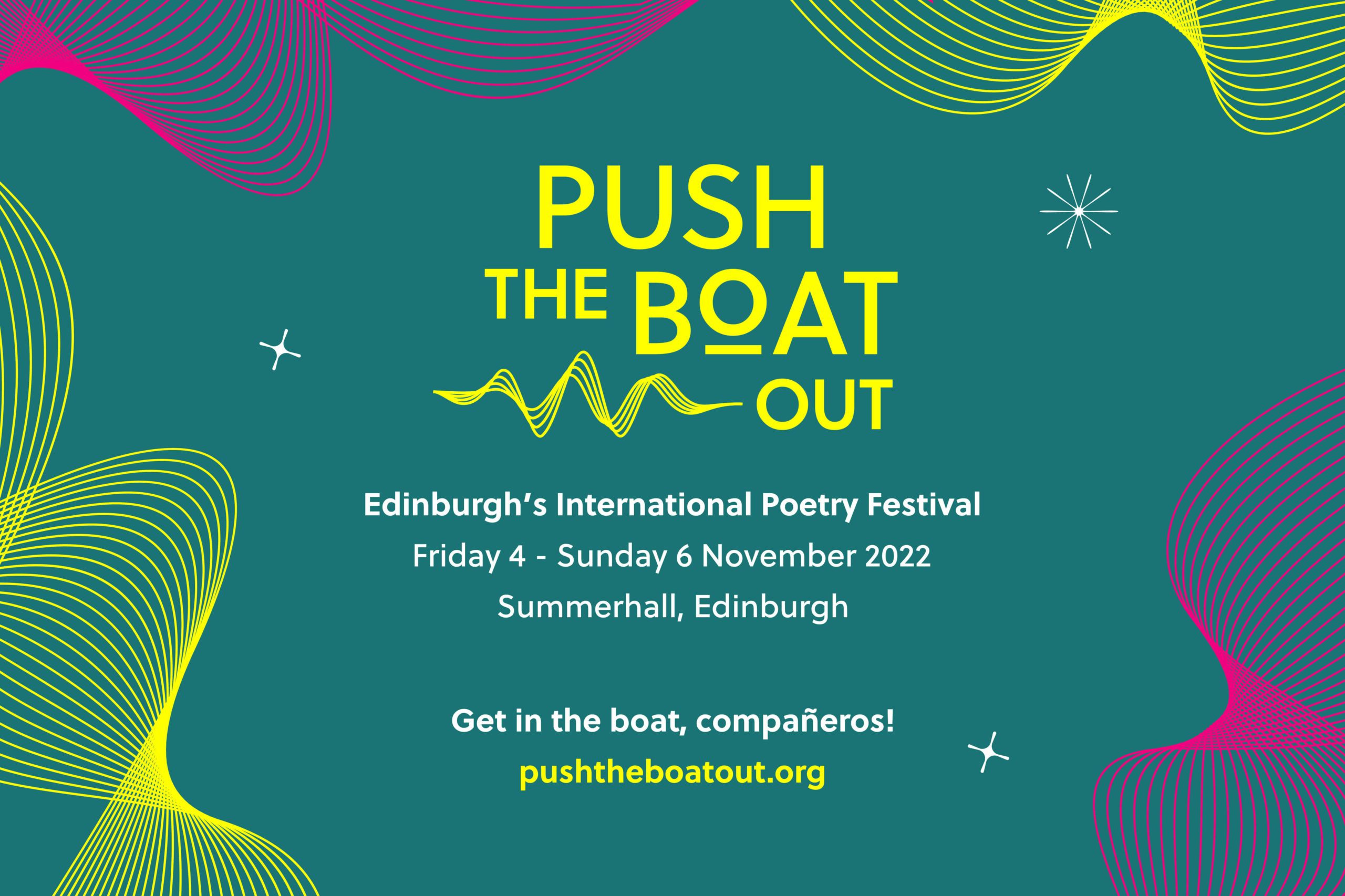 About the Festival
In some ways, there's never been a more interesting time for poetry. From time immemorial we've looked to poetry and story to help us interpret and understand the world around us; right now there is an ever increasing richness of artists doing just that in powerful and diverse ways, resonating with wider and wider audiences in the process. Push the Boat Out is proud to bring together artists both established and new in the game, and to create a platform for new connections, experiences and inspiration. We know there's an audience out there who want to experience poetry as a live artform, who are moved by words and language in all kinds of glorious forms, and this festival creates the space for you to do just that.
Check out our 2022 Festival Programme, join us at our monthly Rock the Boat Open Mics, explore our engagement work or get in touch to see how you can play a part in our story.
Get in the boat compañeros!
We're Hiring! Fancy being our Programme Coordinator?
We're looking for an extremely well organised, communicative and helpful coordinator to support the development and delivery of the programme for Push the Boat Out 2023. Working closely with the artistic and executive directors, the festival producer and the programme working group, your skills will help us to deliver an exciting, well-managed programme where all of our participants and contributors feel everything has been effortlessly smooth. You're responsive, efficient, have excellent written and verbal communication skills and keep clear records. Ideally, you'll have some creative sparkle of your own to bring to the team and are up for a highly rewarding but sometimes fast-paced challenge.
Thanks to the supporters who have made the 2022 festival possible