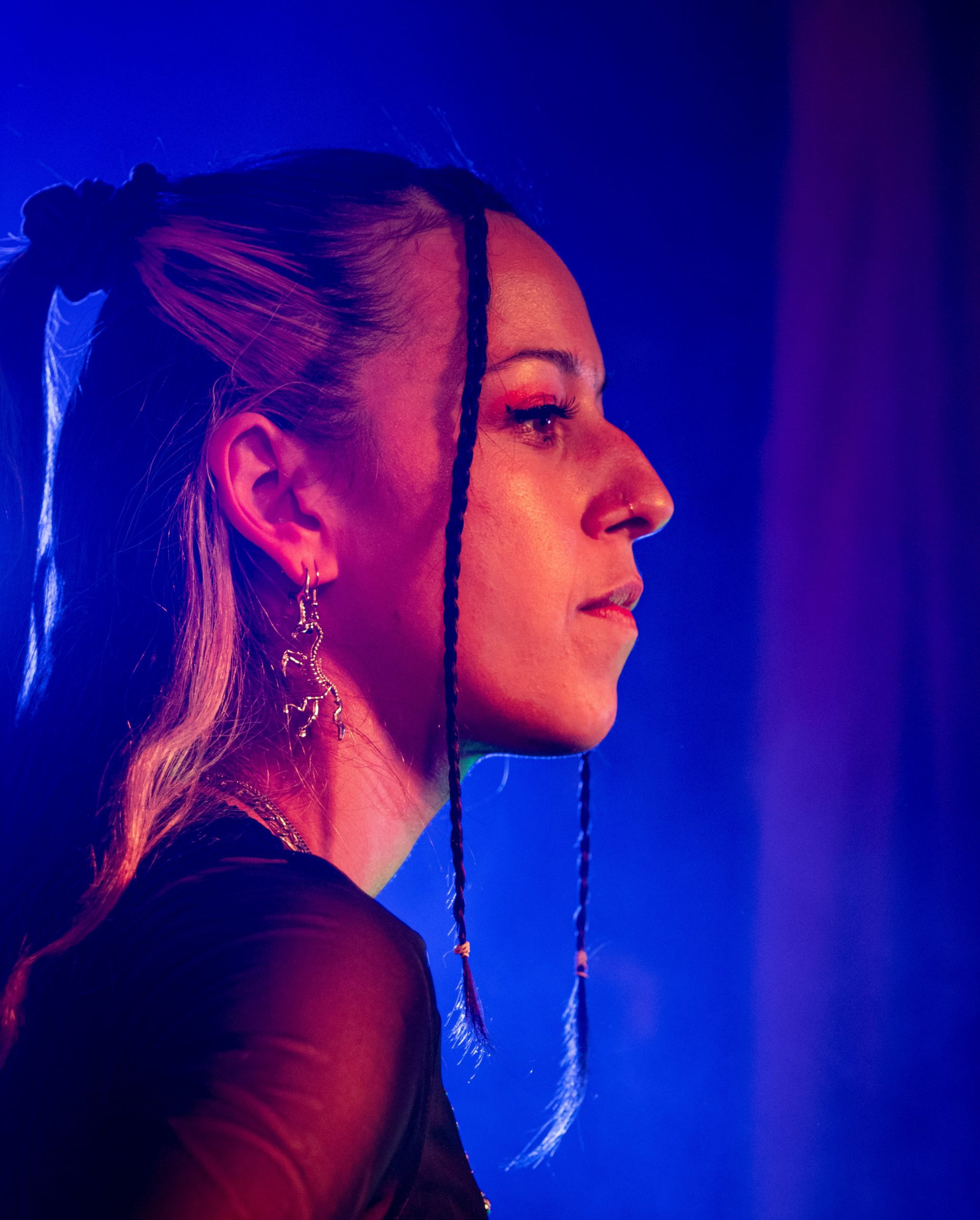 Bee Asha
Bee Asha is a spoken word artist born and living in Edinburgh. Between Rap and Poetry her work is a cathartic outlet that she uses to explore themes of sexuality, trauma and gender equality, characterised by an openness to talk about her lived experiences.
In 2019 Asha starred in the BBC Documentary, Spit it Out and in 2021 she co-founded award winning charity, The Spit it Out Project, released her debut album 'From Girl to Men', won the SAMA's best newcomer award and was featured in YWCA 30 under 30's.
Asha has been dubbed by BBC introducing 'A Creative Powerhouse' and is continuously working to create sustainable change in our cultures through raising awareness with her creative outlets.